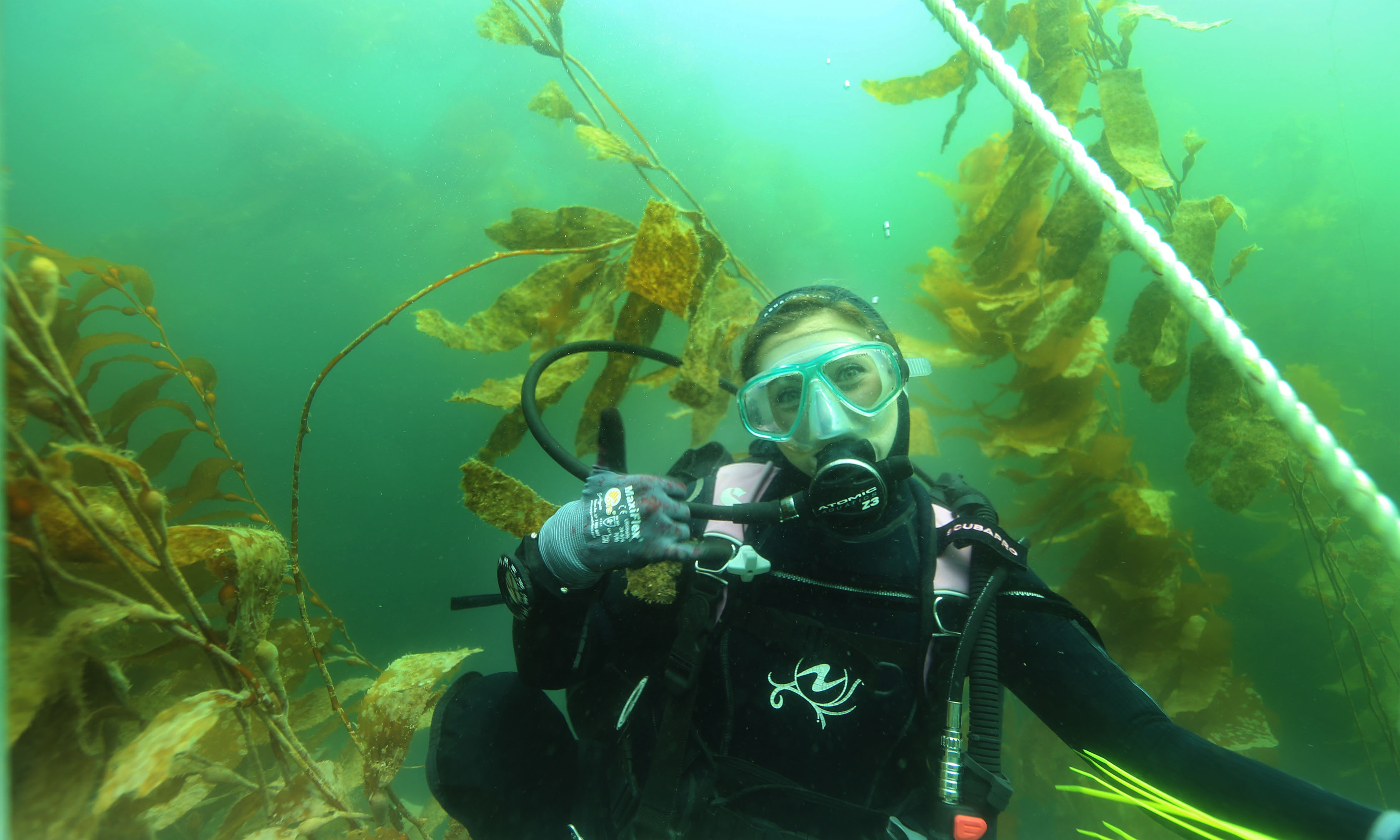 Rober Miller Lab
There is a significant amount of work to be done in order to create a science culture where all voices and life experiences are included. Here at MSI, we believe that one important action is to use our resources and expertise to create opportunities for others, especially early career scientists who are under-represented in the geosciences.
To this end, one of the main activities MSI researchers are engaged in is providing research experiences to undergraduates, both UCSB undergrads and those from other campuses. UC Santa Barbara is a Hispanic-Serving Institution and we are very focused on creating positive experiences for our students here, providing a welcoming and exciting on-ramp in the marine science.
Opportunities
Explore the many established research opportunities at MSI, along with currently available research experiences.
Programs
Other opportunities at UC Santa Barbara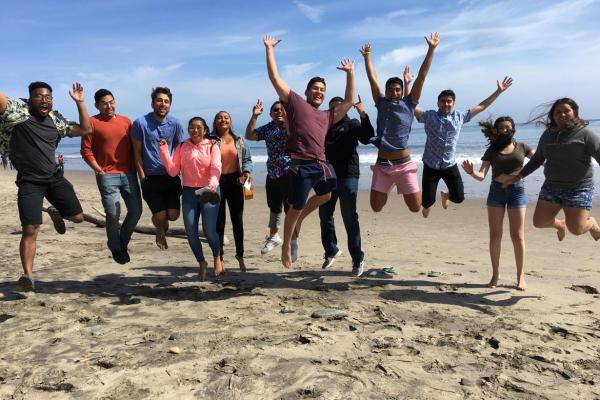 The Promise Scholar program at UC Santa Barbara empowers high-achieving, first generation students from low-income households.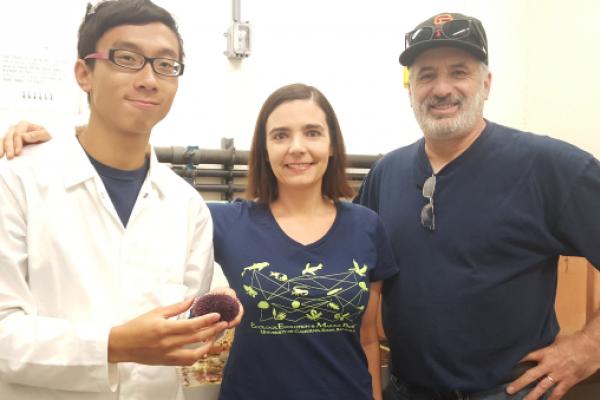 The Gorman Scholars Program provides UCSB undergraduates across all STEM majors with an opportunity to receive invaluable mentoring from faculty, postdoctoral researchers and graduate students mentors while pursuing innovative interdisciplinary research projects.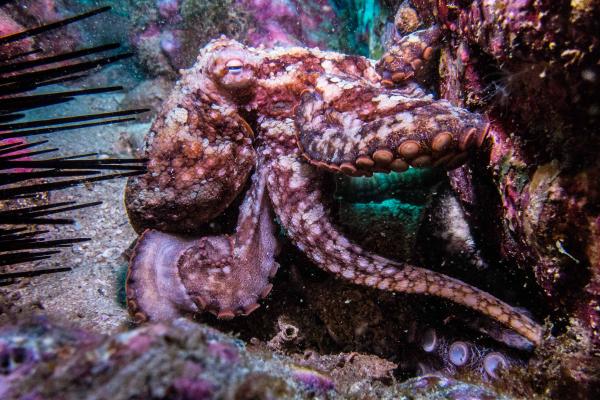 Interdepartmental Graduate Program in Marine Science
The Interdepartmental Graduate Program in Marine Science at the University of California Santa Barbara is a multidisciplinary program bringing together marine faculty from across campus to train the next generation of oceanographers and marine scientists.
Open Positions
Latest opportunities for an immersive involvement in Marine Science
Open Positions
Arnhold Environmental Undergraduate Fellow
Entity: Conservation International
When:
Spring 2022, Summer 2022
---
Ideal candidates for this position would be an undergraduate student with interest in marine science. Responsibility will include:
Collecting data (ex. MPA implementation date, what activities are permitted within the MPA) related to marine protected areas from online sources
Participating in meetings with emLab and CI leadership, researchers, and staff
---
During this opportunity, the fellows will be able to gain experience working with environmental data, see how an interdisciplinary environmental research group operates, and gain practical knowledge of marine protection, environmental markets, and solutions-driven research.
Apply for this position via Handshake with either the: a) job number – 6399522; b) job title –Arnhold Environmental Undergraduate Fellow: Innovative Blue Water Marine Protected Area (BWMPA) Design, Implementation and Enforcement; or c) employer – Marine Science Institute.
In your application package, please include the following:
Your resume
A short cover letter (no longer than one page) that includes information on (a) any relevant work or volunteer experience that relates to the responsibilities and qualifications above and (b) your interest in marine science and conservation (c) if applicable, any information on demonstrated hardships as a result of the COVID-19 pandemic or how your participation would enhance diversity in the environmental sciences.
---
Riparian Restoration Assistants
We are looking for motivated students interested in ecological field work - first timers welcome. Paid and internship positions are available for undergraduates to assist with a large ecological restoration project in the Santa Clara River (Ventura County). Students will participate in all aspects of restoration including collecting, growing, and planting native plants, weed control, biological assessments, and related research data collection and analysis. A valid driver's license and transportation (mileage paid) are helpful but not required.
Paid: two paid positions available, internship credit also available
Entity: Marine Science Institute
When:
Summer 2022, Winter 2022
Deadline: Sunday, May 22, 2022 by midnight
We are seeking 1 undergraduate-level Research Assistant (RA) to work full-time this summer
(40 hrs/week at $17/hr, plus fringe benefits at 2.3%) and part-time during the academic year
(8 hrs/week at $17/hour). You will be doing social science research that examines how children
access marine ecosystems and perceive the importance of these ecosystems to their wellbeing.
Work will be fast-paced and independent. Creative and critical problem solving skills are
essential.
Summer and academic year of 2022, with the possibility to extend through summer 2023 and/or 2023-24 academic year (pending funding).
Paid: $17/hour (average 4-8 hrs/week)
Student Spotlight (queue)
STUDENT SPOTLIGHT
Josie Spiegelman
The REEF
Program Coordinator Intern
Josie is a second year Japanese & environmental studies double major from Mill Valley. Her position as an intern at the REEF is vital in coordinating programs and scheduling our team of undergrads. In the fall, you can find Josie playing on UCSB's Club Field Hockey team.
When I was first hired at the REEF I was instantly presented with opportunities to succeed and work with amazing mentors. Being able to work on my professional development while also connecting with other motivated and hardworking undergraduates has truly helped me to find my place here at UCSB.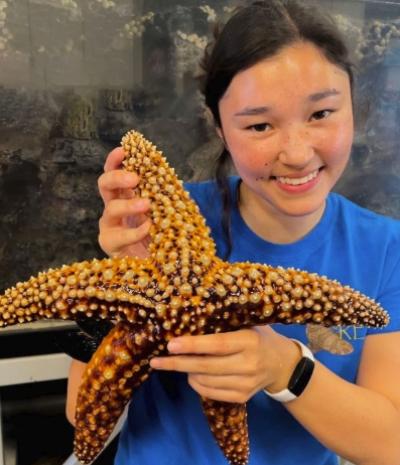 MORE SPOTLIGHTS