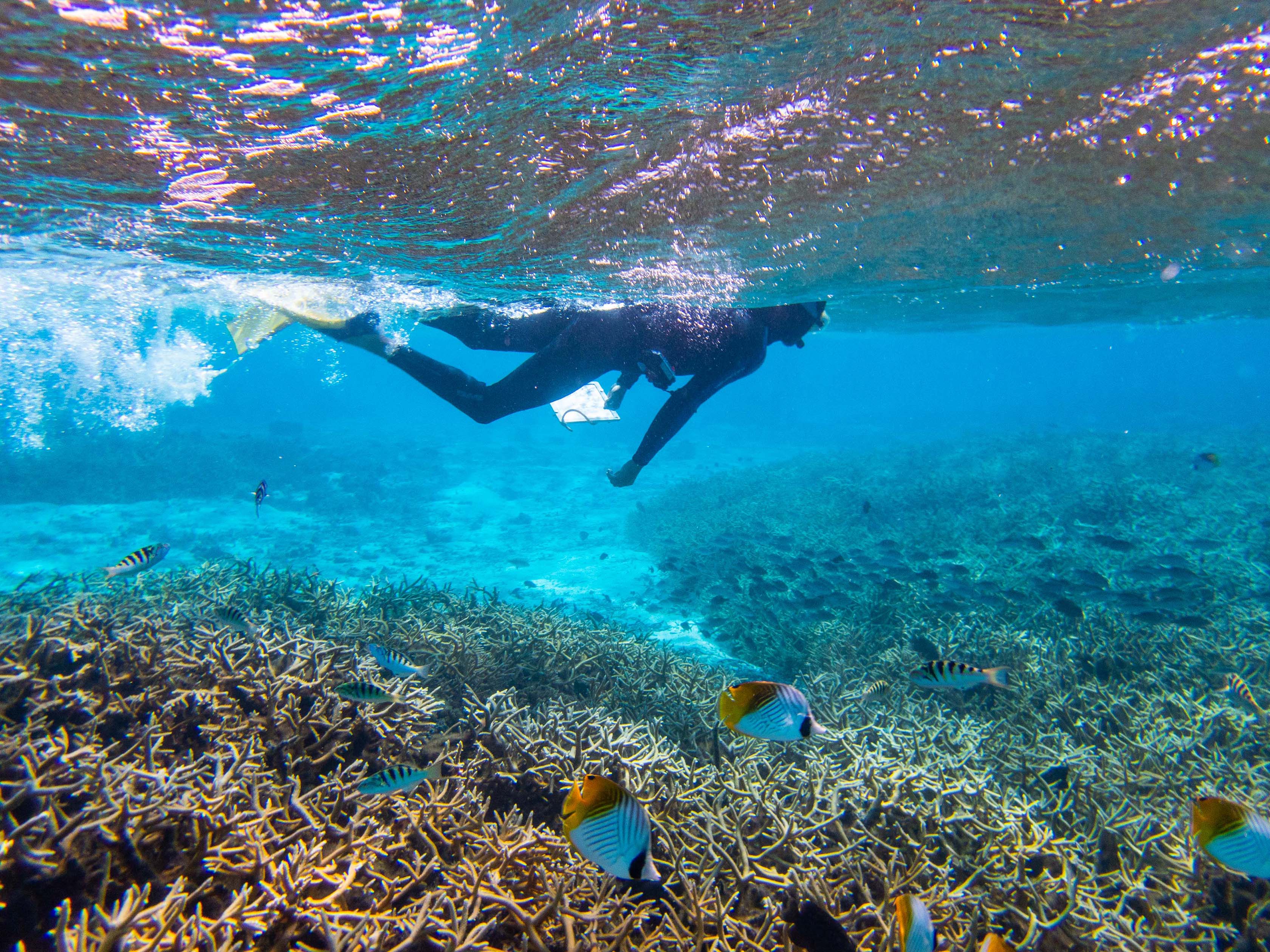 Rober Miller Lab
There is a significant amount of work to be done in order to create a science culture where all voices and life experiences are included. Here at MSI, we believe that one important action is to use our resources and expertise to create opportunities for others, especially early career scientists who are under-represented in the geosciences.
To this end, one of the main activities MSI researchers are engaged in is providing research experiences to undergraduates, both UCSB undergrads and those from other campuses. UC Santa Barbara is a Hispanic-Serving Institution and we are very focused on creating positive experiences for our students here, providing a welcoming and exciting on-ramp in the marine science.
Opportunities
Explore the many established research opportunities at MSI, along with currently available research experiences.
Programs
Other opportunities at UC Santa Barbara

Education and Outreach
Hands-on experience with the natural environment

The REEF
The Research Experience & Education Facility
Oceans-to-Classrooms (O2C) and the REEF endeavour to provide "An Ocean View of the World" to people of all ages to increase science literacy and inspire environmental stewardship of our Ocean resources through education.
Open Positions
Latest opportunities for an immersive involvement in Marine Science
Student Spotlight (queue)
STUDENT SPOTLIGHT
Francesca DiMundo 
Lambert Lab
Research and Restoration Assistant
Francesca is a fourth year environmental studies major and German language minor from Pasadena, CA. As part of the Lambert Research Group, she is usually found in the greenhouse or the field, growing happy and healthy native plants. She is also assisting in monarch distribution research and conducting independent research concerning pesticides and soil microbial communities in the Schimel Lab. In her free time, she loves to hike, surf, read, and explore!
I love working in the Lambert Lab because I get to be outside, play in the dirt, and make a difference restoring native habitat!
MORE SPOTLIGHTS