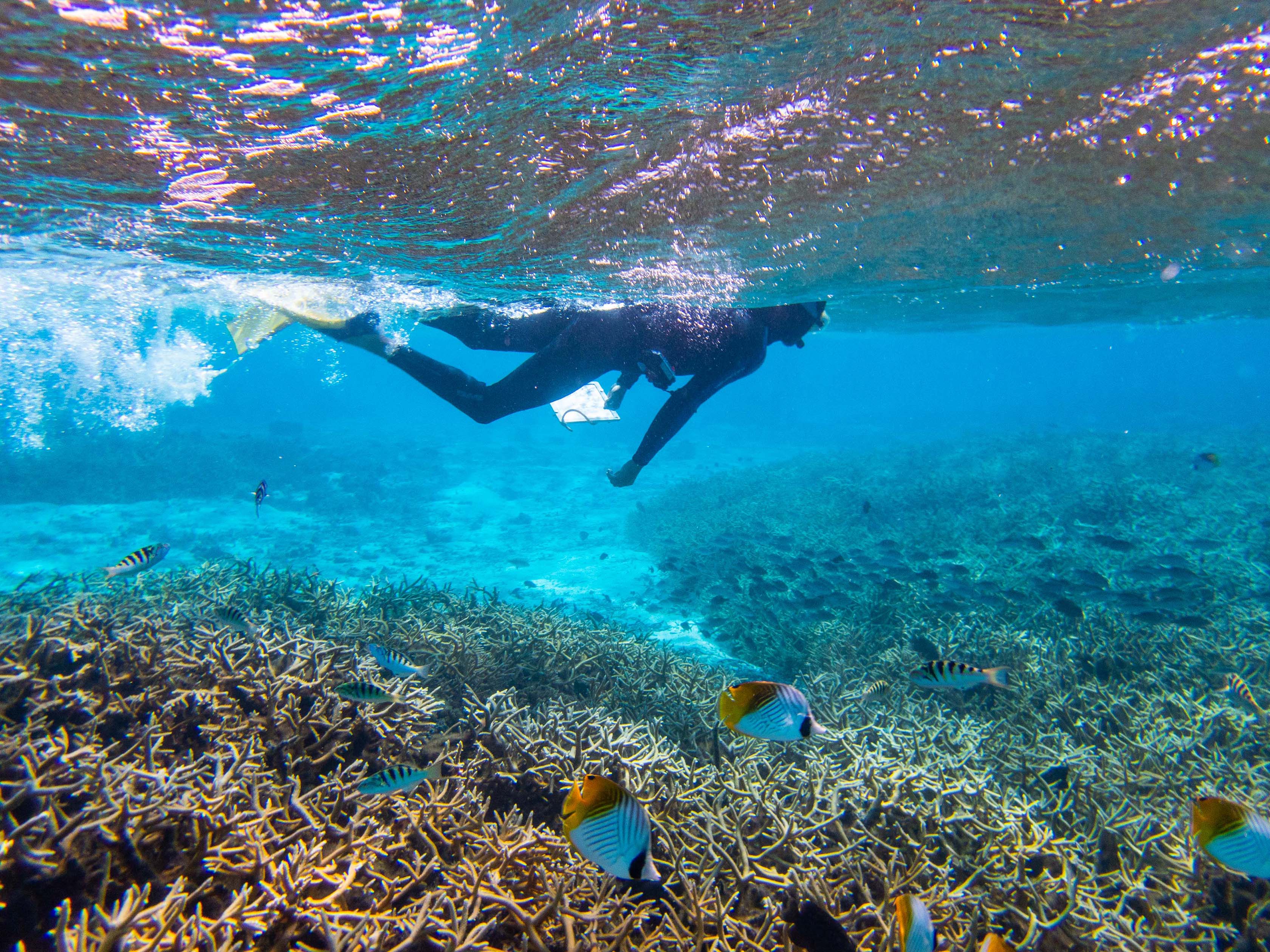 Rober Miller Lab
There is a significant amount of work to be done in order to create a science culture where all voices and life experiences are included. Here at MSI, we believe that one important action is to use our resources and expertise to create opportunities for others, especially early career scientists who are under-represented in the geosciences.
To this end, one of the main activities MSI researchers are engaged in is providing research experiences to undergraduates, both UCSB undergrads and those from other campuses. UC Santa Barbara is a Hispanic-Serving Institution and we are very focused on creating positive experiences for our students here, providing a welcoming and exciting on-ramp in the marine science.
Opportunities
Explore the many established research opportunities at MSI, along with currently available research experiences.
Programs
Other opportunities at UC Santa Barbara

Education and Outreach
Hands-on experience with the natural environment

The REEF
The Research Experience & Education Facility
Oceans-to-Classrooms (O2C) and the REEF endeavour to provide "An Ocean View of the World" to people of all ages to increase science literacy and inspire environmental stewardship of our Ocean resources through education.
Open Positions
Latest opportunities for an immersive involvement in Marine Science
Open Positions
Hatchery Technician
Entity: Ocean Rainforest Inc.
The Hatchery Technician will be responsible for supporting the research and cultivation of laminarian seaweeds, specifically Giant Kelp. They will work in a small, diverse team to understand large-scale kelp cultivation systems and contribute knowledge for upscaling propagation, induction, and seeding of Giant kelp.
To be successful in this role, the hatchery technician should have a strong understanding of marine biology and aquaculture principles, as well as knowledge of laboratory procedures and techniques. They should also possess good communication skills, be detail-oriented, and have the ability to work independently or as part of a team. A degree in marine biology or aquaculture-related field is preferred, but not always required.
Paid: $50,000 - $60,000 depending on experience
When:
Summer 2023, Summer 2024, Summer 2025
Deadline: February 24, 2023
The FUERTE Program is geared towards undergraduates who are interested in environmental, marine, and conservation biology. FUERTE is specifically recruiting Freshmen who will be Sophomores when they begin the program. The overall goal of FUERTE is to help you develop the skills you need for a career in such sciences, areas that specifically involve fieldwork when doing the research. This program is a 3-year commitment, and includes 2 summers of paid research plus funds to cover living expenses.
For requirements and applications go to FUERTE
Join the FUERTE Team!
There is no cost to participate in FUERTE.
Riparian Restoration Assistants
We are looking for motivated students interested in ecological field work—first timers welcome. Paid and internship positions are available for undergraduates to assist with a large ecological restoration project at the Cienega Springs Ecological Reserve in the Santa Clara River (Ventura County). Students will participate in all aspects of restoration including collecting, growing, and planting native plants, weed control, biological assessments, and related research data collection and analysis. Students will be expected to work 15–20 hours per week, split between greenhouse activities on campus and fieldwork at the reserve. Applicants must be able to lift 30 lb and tolerate working in hot conditions, as summer temperatures along the river often exceed 90 degrees. A valid driver's license and transportation (mileage paid) are helpful but not required.
Paid: two paid positions available, internship credit also available
To apply, students should send a brief email to Jared Williams, jaredwilliams@ucsb.edu, describing why they are interested in the project and any related experience they have. Resumes are encouraged but not required.
Student Spotlight (queue)
STUDENT SPOTLIGHT
Lauren Jennings
The REEF
Special Exhibits Aquarist Intern
Lauren is a fifth year College of Creative Studies biology major from San Diego, CA. At The REEF, she helps lead our staff in maintaining the facility and keeping our animals happy and healthy. Outside of The REEF, she has interned at Coal Oil Point Reserve and the Culver lab.
Working at the REEF and in the Culver Lab has helped strengthen my global awareness, critical thinking, and leadership skills!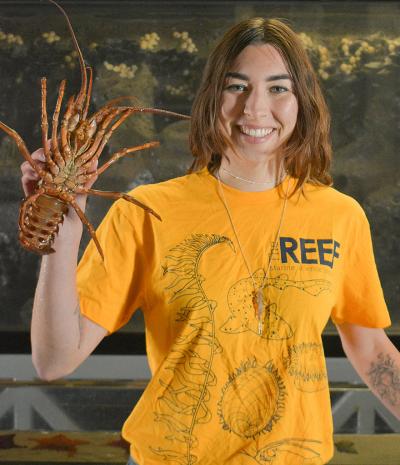 MORE SPOTLIGHTS