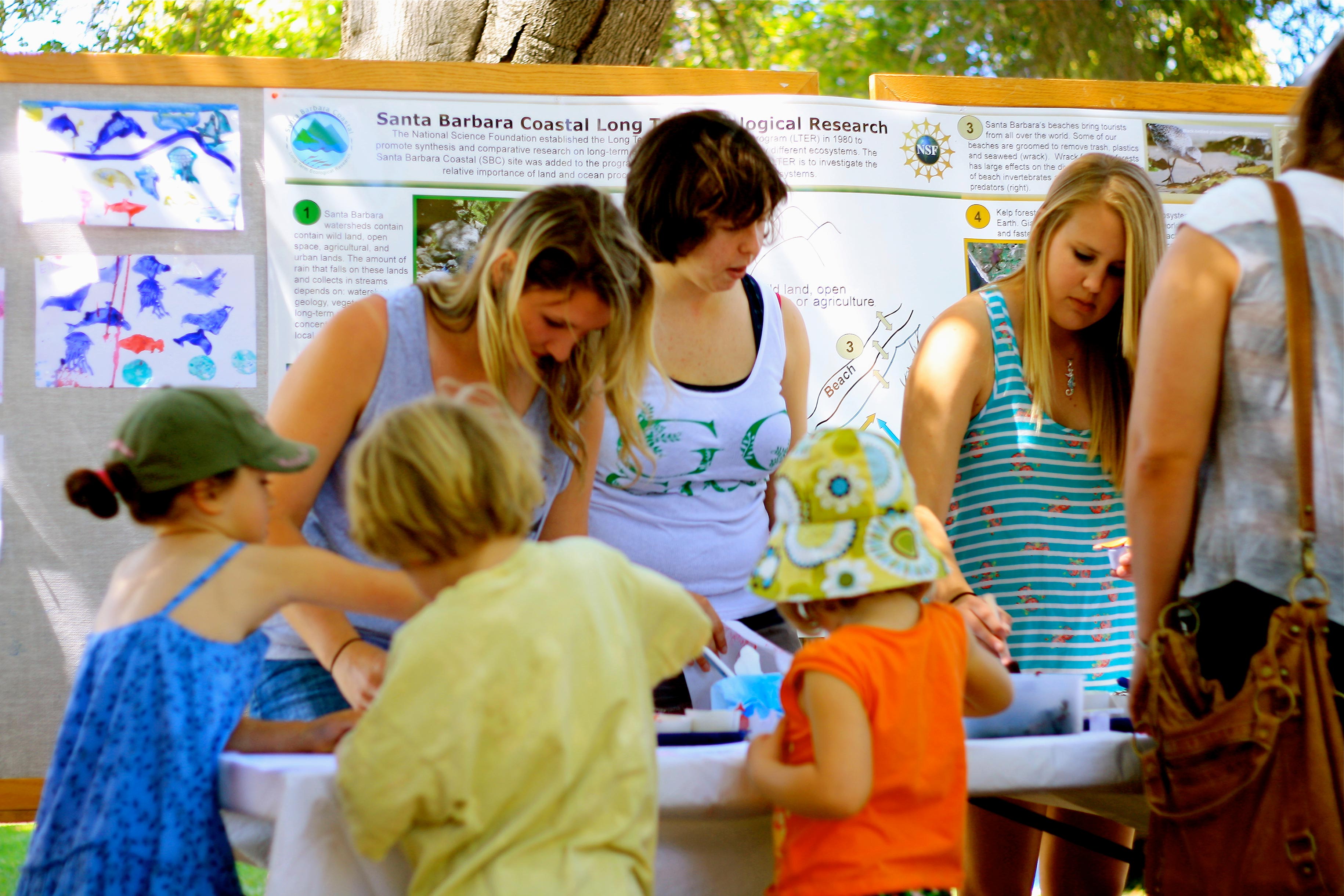 Courtesy Santa Barbara LTER
The US National Science Foundation established the Long Term Ecological Research (LTER) Network to support research on long-term ecological phenomena with the goal of providing society with the knowledge needed to conserve, protect, and manage the nation's ecosystems and the services they provide. Two of the 26 research sites that comprise the LTER Network are administered through MSI: the Santa Barbara Coastal (SBC LTER) and the Moorea Coral Reef (MCR LTER). Unique opportunities for science education designed to promote learning about long-term ecological processes and the earth's ecosystems are provided by the LTER Network through its Schoolyard LTER program.

Surf zone beach fish seining
The Schoolyard program for SBC LTER is organized around a theme of coastal ecology that integrates the ecological connections between watersheds, beaches, kelp forests and the nearshore ocean. The MCR LTER Schoolyard program emphasizes the physical and ecological relationships between the living coral reef and the diverse communities of plants and animals that inhabit the reef. Both the SBC and MCR Schoolyard programs involve graduate and undergraduate students, researchers and education staff working with K-12 students and teachers with a goal of connecting local environmental issues with basic principles of science education for a lifetime of learning. A highlight of the SBC LTER program is collaboration with the American Association of University Women (AAUW) science program "Tech Trek," which brings middle school girls to UCSB and the Marine Science Institute for a week-long, immersive, college experience. MCR LTER program activities are highlighted by a series of web accessible, inquiry-based lesson plans on coral reef ecosystems designed for K-12 students in order to bring MCR site science into the classrooms of local schools in both California and throughout French Polynesia.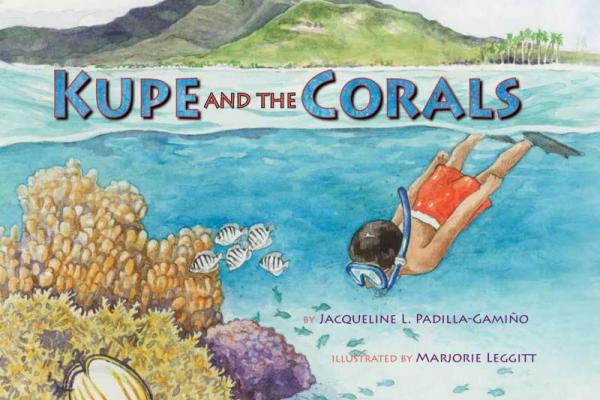 Kupe and the Corals
Kupe and the Corals is the story of Kupe, a young boy who undertakes an amazing voyage of discovery to learn about corals and the importance of coral reefs to all of the many animals that depend upon them. Kupe and the Corals, is the sixth book in the Long Term Ecological Research Network Series, it is available in 5 or 6 languages, including Hawaiian and Tahitian. It can be found on Amazon.
Author: Jacqueline L. Padilla-Gamiño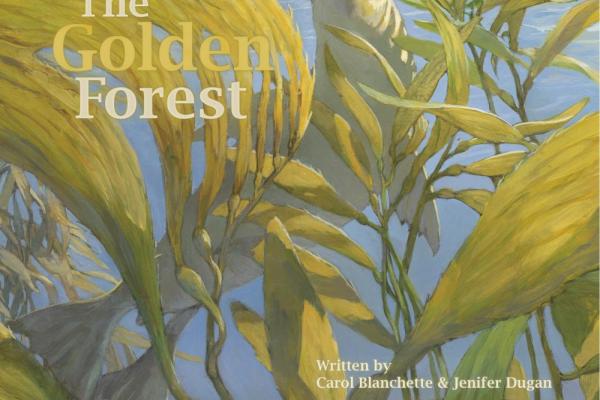 The Golden Forest
Owen, who lives in Colorado, is visiting his cousin Neko at her home in coastal California. He is eager to explore the beach with his cousin and aunt, and they find a large amount of kelp washed ashore after a large storm the previous evening. His curiosity about the kelp leads to an afternoon snorkeling adventure in a kelp forest with his cousin and aunt, and they point out the many creatures that inhabit the underwater "golden forest." Back on the beach, his marine biologist aunt explains how important the washed-up kelp is to the beach ecosystem, and the children learn how valuable kelp is to the environment both in the water and on the coastal beaches.
Authors: Carol Blanchette and Jenifer Dugan